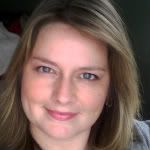 Diana Czerkies,
joins Betty Entertainment as Director of Literary Arts.  She spent 7+ years as a manager and professional recruiter for Manpower Inc.'s professional division in Greenville, SC, Janesville, WI, and also served as a Staffing Specialist in Petoskey, Michigan's office.  During this time, amongst her other duties, she was responsible for selection and the appropriate placement of technical and traditional writers for company clients.  She also earned a technical services certification with NTSA, the National Technical Services Association, and was involved with the SHRM, Society for Human Resource Management.  
"Writing has always been a part of me and seems to yo-yo in and out of my life as a theme," she says.  She has worked as a public relations writer at North Greenville University and served on their literary magazine staff, "The Mountain Laurel".  After this, Diana had aspirations to study journalism, but "life got in the way, and I went to work and found myself involved in Human Resources and the staffing industry." 
Writing always came naturally as a child and she was motivated and encouraged by teachers as she won essay contests, wrote scripts, short-stories, and dabbled in poetry.  She also wrote many articles for business newsletters and company websites. In the meantime, she was able to practice her writing while obtaining certification to write children's stories and non-fiction articles through The Institute of Children's Literature and worked as a free-lancer.   She has outlined a plan to one-day write a historical romantic novel based on the life of her great, great grandmother and would love to write a screenplay.
"I am so excited that Betty Entertainment, Inc. is giving me this opportunity to combine my commercial HR talent selection and recruiting skills, along with my love for writing--whether it be for business use or creative expression.  I have a network of professional writers from all different fields of experience and hope for opportunities to create a win-win situation by providing rewarding projects for these talented, experienced writers."
Diana currently lives in Boyne Falls, Michigan with her husband Tim and seven-year old son, Darren.  
If you are a writer and interested in potential projects or a company that needs professional writing services, please contact [email protected]